I had the chance to shoot a new ruger lcr yesterday and run it through it's paces a bit. Shooting it was different than i expected. I figured it'd have hella muzzle flip and recoil so bad i'd never want to shoot it. But, instead it was more like a straight back shove into the palm of my hand. It's got the fatter factory hogue grip. I shot 125 gr. Blazer Brass ammo and i put 5 shots of hornady critical defense 110gr. + p. Overall i really like it, except i know i was using too much trigger finger thus causing my groups to track to the right a bit. But with the long trigger pull i'm unsure of how to mitigate this. Anyone have any suggestions? Anyway, on to the targets! Both targets were shot @ 10 yards off-handed.
There's 20 rounds of blazer ammo here, shot with a semi-slow fire pace, the flyer in the upper right corner was all my fault.
Here's the target of critcal defense, it took a couple shots to the get the sight picture right, surprisingly the first shot was very low using the same sight picture as i was using with the 125 gr. bullets, even though it's a lighter faster round.
Update: Went shooting yesterday, shot both of these targets @ 10 yards with the LCR fast fire, I shooting as fast as I could reset the trigger and reload the cylinder. 25 rounds in each target.
The more I shoot this little snubbie the more I like it. It's defiantly a viable choice.
On the first targets, 2 center mass, then 1 head, followed by 2 more center mass to finish the cylinder. I did that for 5 cylinders. Just to see how easy it would be to transition with the LCR, I'm very pleased with it.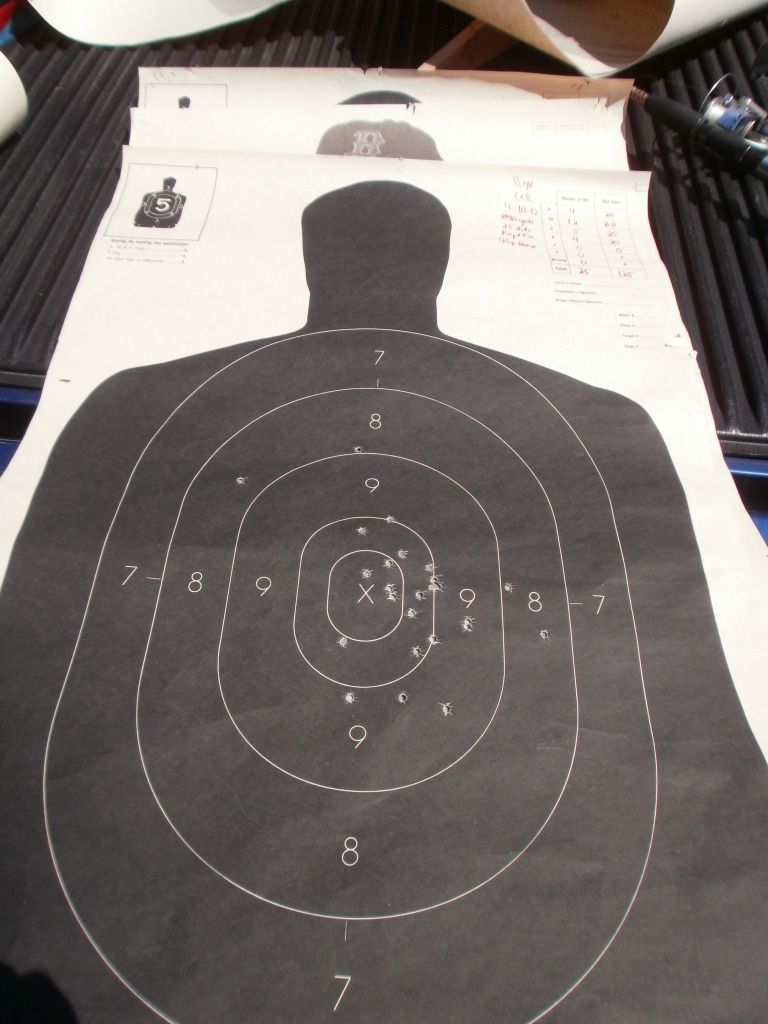 Edited by bornhunter04, 11 April 2012 - 03:14 PM.