Well, heres my 300th post. When I joined this forum I had just gotten back into shooting since my kids were born and the
dictator
wife hounded me to get rid of my guns and anything else I had that was construed as "dangerous" to children (oh how I miss Jormungandr, the beautiful ball python). I didnt even own a firearm when I joined but I had been out to Arizona and my son got to fire his first firearm at the age of 11. OK, so it wasnt the most enjoyable time for him when old dad put a .40 PX4 Storm in his hands, but once we rented the Kimber Aegis 9mm, he really warmed up to it. Ever since I have gotten both my son and daughter to the range, taught (and continue to) them firearm safety and molded them into pretty competent shooters. I bought my first firearm in over a decade and a half in August and have owned at least a dozen since before settling on whats in my case now. I have followed the fight for CCW here in Illinois, attended IGOLD, written to my legislators and shared the importance of the 2nd amendment and our fight for it here in Illinois to anyone who would listen. I've only officially met 2 people from the boards here in private sales but I feel like i know a lot of you from reading the myriad of interesting topics that pop up every day. We have a great bunch of people here and I'm glad to "know" you all. Keep up the fight, we will win!
And now a few pictures of my family (before I turned them in at one of them Chicago gun turn ins...I did it for the children!!)
Family picture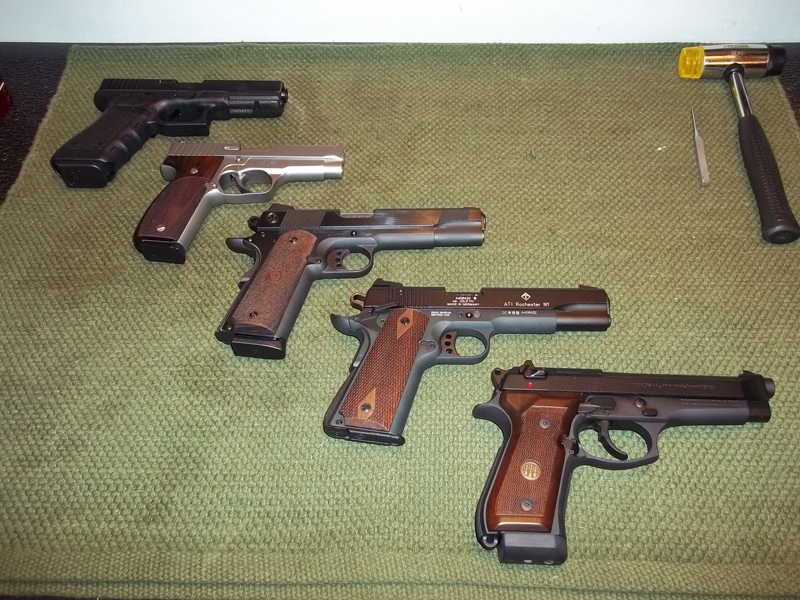 American Classic II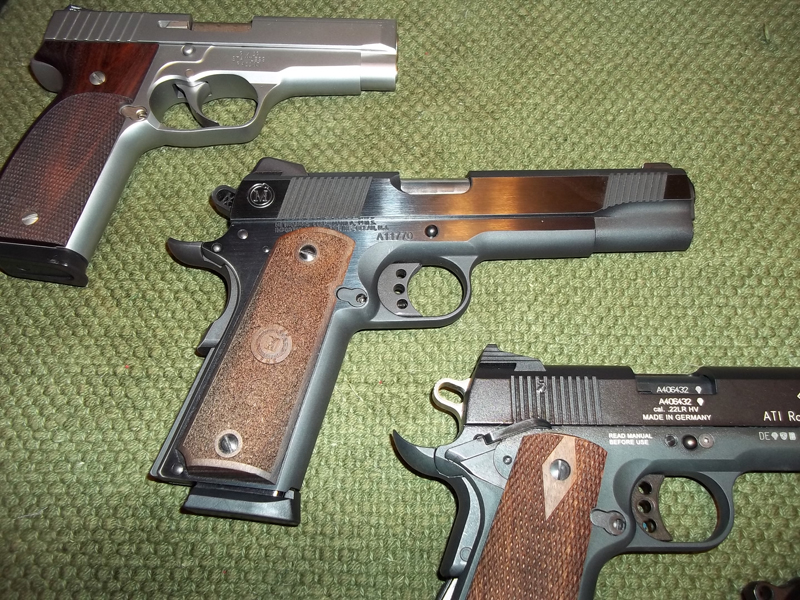 Beretta 92FS (those fugly wood grips are finally gone!)
Because EVERYONE should own a Glock, mine was a G22
GSG 1911, the .45 feel without the .45 ammo price
Who says a carry gun has to be ugly?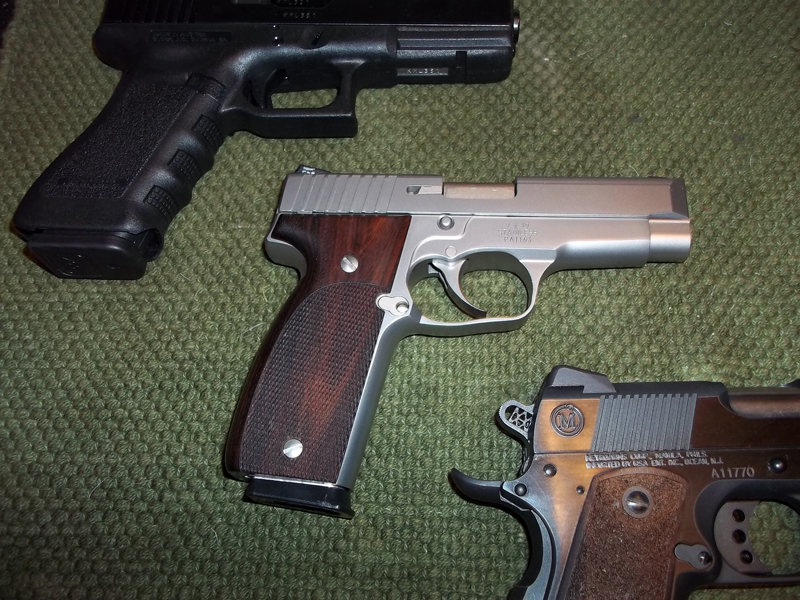 My other family