I recently had to go out of town for some training, and the company booked me in a pretty decent hotel this time. At least I thought so until I saw this sign in the breezeway between the inner and outer entrance doors: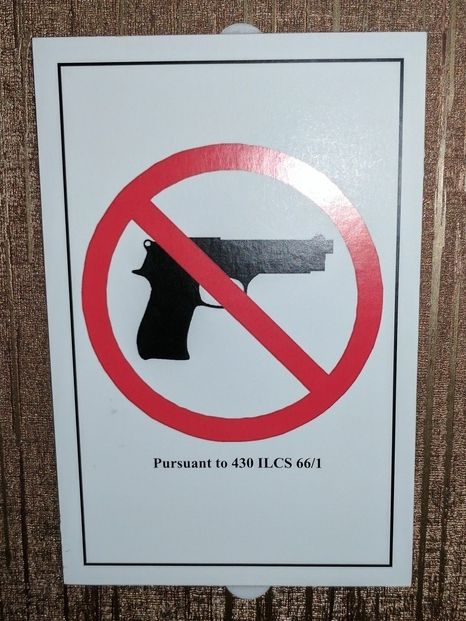 The border was about 5-1/2 by 3-3/4 inches, a bit smaller than required by law. But the text was a little off, too. Instead of "Pursuant to 430 ILCS 66/65" it says "Pursuant to 430 ILCS 66/1". 
I don't think the FCCA or JCAR specify the orientation of the border, i.e. 4 X 6 versus 6 X 4.
I just thought it was pretty darned odd.
-- Frank
Edited by Frank, 18 May 2017 - 09:25 AM.