https://repstevenrei...e-conversation/
Come out for a cup of coffee and have a conversation with State Representative Steve Reick about the issues that matter to you.
For more information, please contact Rep. Reicks office at (815)880-5340 or reick@ilhousegop.org.
3 Brothers Restaurant
1220 S. Eastwood Drive
Woodstock, IL 60098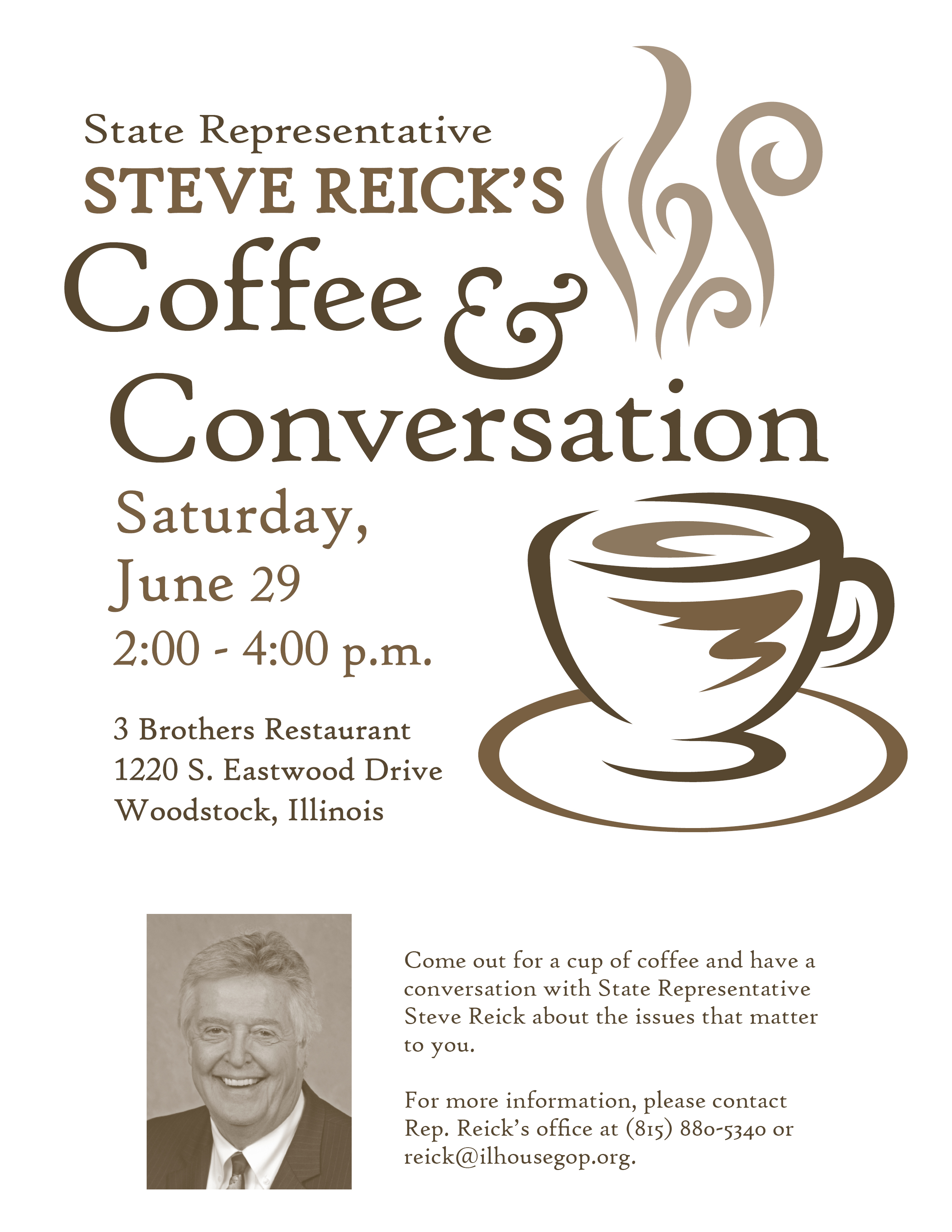 Edited by InterestedBystander, 13 June 2019 - 03:23 PM.